Meet PU Consulting AB Polyurethane Elastomers Consultant
Svenska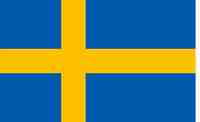 PU Consulting AB is proud to welcome Mr. Nils-Erik Johansson – An Experienced Polyurethane Elastomers Consultant.
Mr. Nils-Erik Johansson has more than 30 years of experience in materials and application technology combined with qualified process engineering.
It is a good prerequisite to solve latest problems and improve the existing applications in the field of polyurethane elastomers.
The same experience of quality assurance and sustainable production from an environmental point of view is very important. Some of the typical work areas:
Material selection
Construction and design
Process technology
Establish product specification for quality assurance
Quality and control plans
Environmental review
Click here to know more about Consulting and New Development.
Type of News: a PU Consulting AB Information, Services, Industry_Polymer_Polyurethane
Keywords (Max. 5): Polyurethane Elastomers Consultant
https://usercontent.one/wp/www.puconsulting.se/wp-content/uploads/2018/10/PU_logo_original-kopia-e1547809089214.jpg?media=1679647818
0
0
Ulf Perell
https://usercontent.one/wp/www.puconsulting.se/wp-content/uploads/2018/10/PU_logo_original-kopia-e1547809089214.jpg?media=1679647818
Ulf Perell
2017-11-15 14:07:24
2019-06-10 13:51:07
Meet PU Consulting AB Polyurethane Elastomers Consultant