Svenska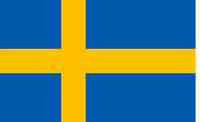 Anders Aberg  has an education and an extensive experience in production and polymer materials. The experience includes process and material development, production, testing, and consulting in Sweden, Germany, France, China and India. Consultant,Injection moulding Plastic Welding
Production with engineered plastics within the automotive industry
In the last few years, Anders has, based on customer inquiries, started up productions, tested materials, molds and products. Then launched the products via PPAP-documentation, a control system with documentation in different steps from pre-cars to finished car. He has special knowledge of the MUCELL-technique, with possible short cycle time, that gives low weight/high strength parts. Special design on mold cavities and injection molding machine. Anders have also good knowledge of Fakir-welding, giving possibility for welding thin plastic parts without affecting the surface quality. All this for a production company of engineered plastics within the automotive industry.
Products produced in China and India
At a Joint Venture production unit in Jiangyin China, Anders worked to get the same quality of plastic products made in China, as the products made in Europe. Some work was also done at a Joint Venture in India near Mumbai.
Other experiences
Prior to that, Anders was working with quality in sheet extrusion, welding and friction coating for a company that manufactures plastic crates, boxes and Twin sheet pallets. At start  he was responsible to build a line for friction coating of plastic pallets, later on, he was appointed as operational manager. Some work was also made at a Joint Venture Production unit of plastic pallets in Michigan US
As an operational manager for planning, production and quality of medical thermoplastic products , Anders also handled production start up, mold change and material optimization.
Other experiences include process and material development, for example gas injection and gas cooling of molds as well as material testing and hot plate welding of a water heater in thermoplastic materials with pressure testing and optimization of heat cartridge.
Anders' merits also include testing and development of ventilation and cooling technology on polymer materials, as well as projects for developing polyester materials for use in microwave ovens.
Type of News:  a PU Consulting AB Information, Services, Industry_Polymer_Thermoplastics
Keywords: Anders Åberg, Consultant, Polymer material, Injection moulding, Plastic Welding
https://www.puconsulting.se/wp-content/uploads/2019/01/Beach-in-Mumbai2-900x366-text2.jpg
366
900
Shiva Moradi
https://www.puconsulting.se/wp-content/uploads/2018/10/PU_logo_original-kopia-e1547809089214.jpg
Shiva Moradi
2019-01-14 07:17:04
2019-03-01 11:27:25
Anders Aberg PU Consulting's expert consultant in polymer materials, injection molding and plastic welding. Engineering plastics in the automotive industry and comparative productions in China and India, verifying strong and green polymer products and processes.